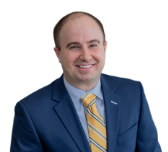 Dustin Sartoris
Make every dollar count.
Pay nothing to Pay Less.
We always want you to lower your expenses, no matter the circumstances. Now more than ever, we are here to help you save money
today
.
Save thousands
on your home
refinance
today
.
Plus $1,000 Credit at Closing
All of these add up to refinancing your home with no money out of your pocket.
Save hundreds
on
home owners
insurance
now
.
7 Simple Steps, Less than 2 Minutes

Discounted Quotes through KW
Shop and compare coverage anytime to lower your monthly expenses, year-after-year.
Our exclusive ZeroPlus Loan Program will save you thousands
Customers are saving thousands with the ZeroPlus Loan Program.
Our tools integrate with the technology of Keller Williams, creating a seamless real estate experience.
Our Loan Officers average over 9 years experience and are ready to guide you through the process.
Thousands of deals are closed on-time or early, every single month, while saving customers thousands of dollars.
Save thousands with Keller Mortgage
No lender fees, zero origination fees and savings with the ZeroPlus Loan Program exclusive with Keller Williams.
It's the best way to compare rates from multiple providers and save money.
+ more than 25 additional carriers
Take our simple 7 step questionnaire
We walk you through each step to gather details about your property. Things like the number of bedrooms and bathrooms, building specifications, and more.
Compare a variety of custom quotes
Each carrier reviews your questionnaire and provides a quote based on your unique situation. You can then adjust things like your deductible amount, your personal liability coverage, and more to suit your budget and needs.
Choose a plan and make your purchase
Once you find a plan you like, you can connect to the carrier online, by phone, or in person to complete your purchase. Paperwork done!
We do all the legwork and make it easy for you to compare quotes and choose the plan that's right for you.